Location
69 Paul Drive
San Rafael CA 94903
Office hours
Mon – Sat 8:00 AM – 6:00 PM
Sun – Closed
I recently decided to have our family apartment building in Mill Valley earthquake retrofitted. I followed through on several recommendations and iConstruction was our second company to bid on the project. Danny Betyordekom responded to my call the same day, was always punctual and stayed on budget. He was professional, calm and honest. He has a hard working crew of great guys. I really appreciated the clean job site afterwards. Can't speak highly enough about is company!
– Kitty M.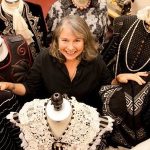 Kitty M.
Alameda, CA
I had earthquake retrofit on my to do list for quite some time. I had even contacted a contractor a couple of years ago to find out what needed to be done. That contractor was not really interested in doing the job, so in the end I had dropped the project.
I recently went on line to find a contractor who specialized in earthquake retrofit, hoping I could find a company that was willing to do the job. Dan, owner of I Construction, contacted me immediately, came out to look at what needed to be done. He pointed out that I also needed a French drain & sump pump system to stop the water intrusion that had been going on for years. Dan was familiar with the Seismic Retrofit Guide suggested by the city of San Rafael. I agree that Dan is a perfectionist. He is also a hands-on owner who makes sure the job is going as planned. His team worked very hard for 2 weeks, 6 days a week to get the job done. He and his crew cleaned up the entire construction area and performed extra work that had not been listed in the contract. I highly recommend I Construction.
– Martha C.
Danny/Di, the owner is a knowledgeable, experienced contractor. His finial observation of the problem and explaining the work needed was concise and understandable. He estimated the job would take a month. He and his crew arrived 15 minutes before starting time and worked a full shift each day. They finished the job in 22 days. Danny gave me progress reports almost on a daily basis. He and his crew were outstanding. The foundation is sturdy and well secured.
– Frank E.
I hired Danny to replace four bedroom windows that had been leaking when it rained. From the moment he inspected the windows until the day he finished the project, he displayed professionalism, expertise, and efficiency. He not only made sure the job was done but also made sure it was done right. I appreciated his attention to detail and explanations of what happened, why it happened, and what repairs needed to happen. Danny also respected my home and made sure to always clean and tidy the debris that had been made during the construction. I enjoyed working with Danny and would recommend him to anyone who needs home repairs or improvement.
– Homeowner
We recently hired I Construction to repair our front porch. Dani is a very knowledgeable and talented contractor. Our project was completed on time, at fair market value and with beautiful attention to detail. What really sets Dani apart for us is his integrity, courtesy and interest in making sure we understood what he was doing and why. I have never had a contractor who took such great pains to explain the details of his approach to the project-even showing before and after pictures of details such as the gap between our front door and the porch. The job site was tidy and we were even consulted about whether our neighbors would object to weekend work before it was initiated. We are very confident in the value of the new porch and are currently engaging I Construction for more projects including deck repair and water leakage around our French doors.
– Karen C.

Karen C.
San Anselmo, CA
Dan has done two different jobs for our family.  In both cases, I was very impressed with how prompt he was in showing up, offering an estimate, and once he had the job, how engaged he was with the project, working without any delays to completion.
Back in the late summer, we had some staircases sinking by a few inches. I asked four contractors to take a look at it, and Dani was the only one who could offer me a solution.  The others either weren't sure or couldn't do the job. Dani and his crew made it happen.  Moreover, unlike other experiences I've had, where the point-man disappears once the contract is signed, Dani was on the site each day, directing a crew that was very skilled and qualified.
Recently, when rains and heavy winds leveled part of our fence.  Due to the inclement weather, I thought it might be several days before someone would come, but when I contacted Dan, he showed up at our home first thing the next morning.
I guess that's what I'd say about Dan and his business, he is reliable and engaged, and he shows up with experience, friendliness, and professionalism.
I am very grateful to know that he's around.
– Charles M.
Charles M.
San Francisco, CA

Danny and his company iConstruction were top notch. They are very professional and know how to get the job done and do it right. We had a badly leaking shower that they completely fixed. It was a major job and we are very glad we picked them. They are thorough and communicative and they have a fair price. Their over all work was superb. To add on to this they were honest and trust worthy. We overpaid them by a few hundred dollars and he came back the next day to refund us the money. I would recommend!
– Zander G.
I Construction Company is wonderful. Danny, the owner, is a skilled and gifted craftsman. He loves what he does, and he is a perfectionist. The work that he, and his crew, did for me was flawless. Danny looked at my house as if it was his own, and provided excellent repairs, but he took the time to explain everything to me. If you want an honest and caring individual that you can trust, then Danny (I Construction Company) is who you should hire. They were punctual, neat, and their workmanship is impeccable. They are the BEST!!! I could not be happier with the outcome of their work.
– Kathy V.
The quality of work is outstanding. Completed job on time.Dani and his team are honest and friend. I will admit I was nerous to hire anyone after a bad experience with a prior contractor, but I am sure glad I hired iConstruction for my back stairs and decks. The are up to code, safe and besutiful! Thank you Dani and team!
– Sandy T.
Sandy T.
San Francisco, CA

I Constuction replaced our upper and lower decks, front stairs and fence. The entire project exceeded our expectations. All the work was of the highest quality, the staff was prompt and professional, the work site was kept exceptionally clean. Dani is professional and genuinely wants to do an outstanding job – he does the project as if we're for his own house. We are so pleased we have already asked him to do another project! Highly recommend I Construction!
– Susan P.
We hired I Construction to replace 26 year old decks (4). Danny (owner) and his crew did a wonderful job. His crew was on time each day and cleaned up at the end of each day. Danny came to check on the job every day and sometimes more than once. He also "mucked in" when necessary. Definitely an ethical company to work with.
– Jeanie M.
I Construction replaced our deck and part of the stairway. Dani was always professional, on-time and turned up when he said he would. Work equipment was always left tidy in our yard throughout the project. We are very pleased with our new deck/stairs and would highly recommend this company to anyone.
– Angie M.
Timely response to our request. Completed project on time and within project scope. Matched existing siding and paint color perfectly. Reasonably priced. Very pleased with their work.
– Bob G.
Dani is very professional and easy to work with. Good quality workmanship for value. I would hire him again.
– Dinah M.
This company did a thoroughly professional job on replacement of the decking on my very large deck. Dan is a perfectionist and will work hard to please you. I highly recommend I Construction Company!
– Karen R.
Dani is a great guy, very personable, caring and thoughtful. I felt like I was in great hands. He is a craftsman, trustworthy and you can depend on him. Totally great experience and my deck with the cable railing is beautiful!
– Christy B.
Christy B.
San Raphael, CA

Free Consultation
Our Free, no pressure, consultation allows you to find out for yourself and decide based on knowledge.
Friendly Crew
We know we are working for you and do our best to make sure you are 100% satisfied with our work.
Safety First
With over two decades of experience we place your safety above all else. All plan and projects take this as first priority.
We are a locally owned and operated company that values honesty and integrity and treats your home as if it were our own. We offer a variety of contracting services customizable to each individual project.
I Construction & Structural Inc
69 Paul Drive
San Rafael CA 94903
Office: 415-785-7522
Service: 415-424-5969