Location
69 Paul Drive
San Rafael CA 94903
Office hours
Mon – Sat 8:00 AM – 6:00 PM
Sun – Closed
Structural Dry Rot and
Water Rot
The terms wet rot and dry rot refer to wood decay caused by distinct types of fungi that attack and destroy the wood in the structure of buildings. This can undoubtedly cause severe problems to the integrity of the structure and can affect buildings of any age. These fungi can, in fact, infest any wood, new or old, and by literally digesting its fiber cause the wood to lose its strength and resistance. Often dry or wet rot remain hidden and undetected for a long time, slowly deteriorating the structural support of a house or building.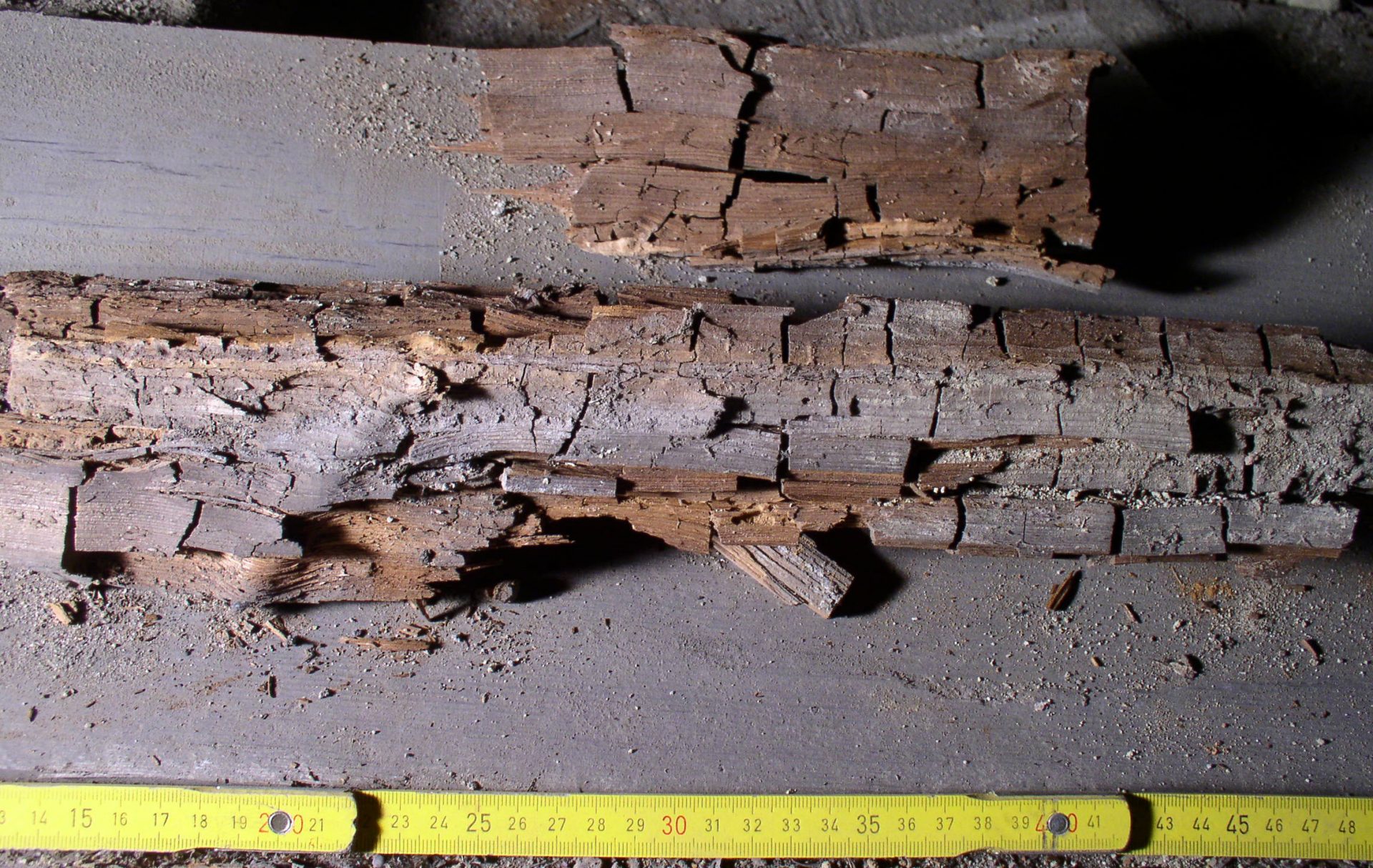 How to Recognize Dry Rot
When either wet or dry rot is present, identifying the type of fungus infestation is crucial determining the correct solution to the problem. Here are typical signs of dry rot:
Dry rot can manifest without an apparent source of moisture. The term 'dry' is not entirely accurate in this case since all wood-decaying fungi need some moisture to develop and thrive. As we mentioned before, it is the level of dampness that determines the type of fungus infestation. Dry rot can be found far from the source of moisture, and the wood will appear dry and brittle or crumbling when touched.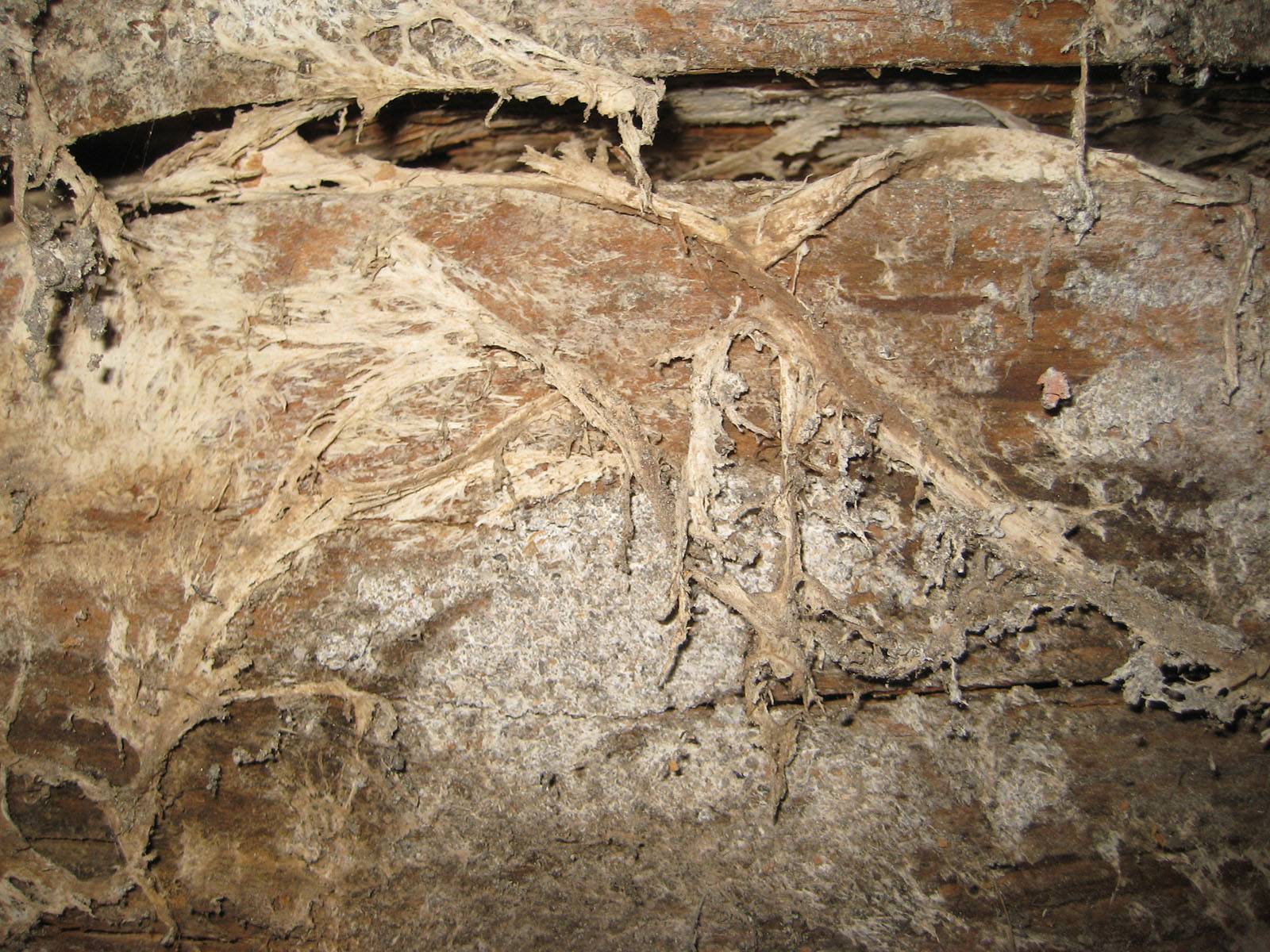 Signs of Wet Rot
The presence of wet rot should be suspected whenever moisture stains and water damage become visible inside a home. They are clear signs of water leaks that should not be ignored by a homeowner. These signs often mean that behind the affected sections of the wall or ceiling, a destructive fungus infestation may be taking place with widespread damage to the lumber. Through a closer structural inspection, wet rot can be found in and around the source of moisture. The lumber can appear to be darker or lighter in color, but also damp or spongy.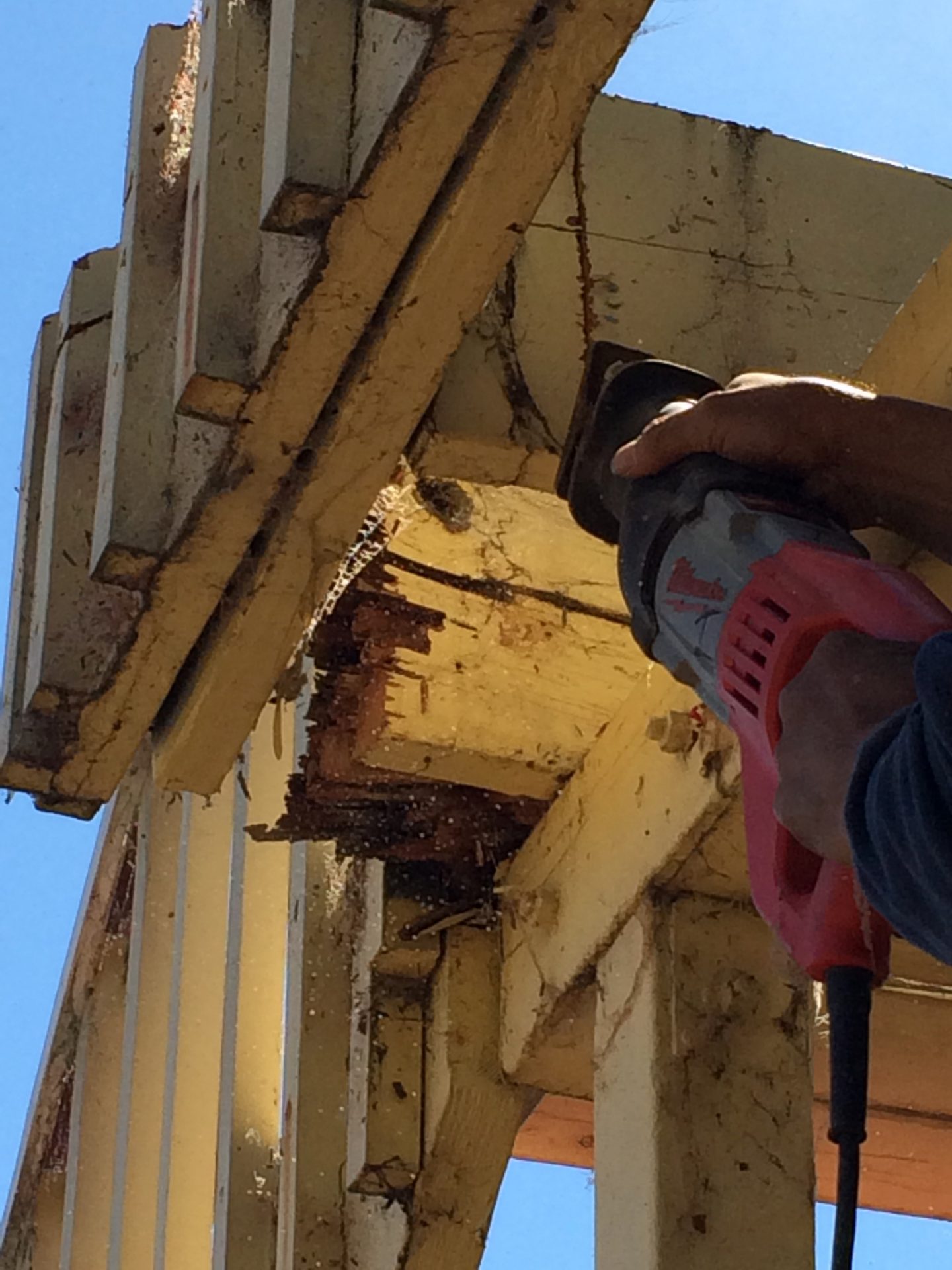 Dry and Wet Rot Treatment
Once the type of infestation has been identified, it is crucial to stop the outbreak immediately to prevent further damage.
In the case of dry rot, the parts of the wood that are already destroyed will need to be removed and replaced, while the sections of the wood that can be saved, whether they are structural or decorative, will need to be treated and repaired. Fungicide treatment is also recommended to stop the spreading of the infestation throughout the building.
The same repairs will be done in case of wet rot, but since the damage is localized around the source of moisture, there is no risk of the fungus spreading throughout the property. To prevent further problems, the source of the dampness or the leak need to be addressed and eliminated.
Call us today at 415-785-7522 to get a personalized FREE ESTIMATE for your project!
Free Consultation
Our Free, no pressure, consultation allows you to find out for yourself and decide based on knowledge.
Friendly Crew
We know we are working for you and do our best to make sure you are 100% satisfied with our work.
Safety First
With over two decades of experience we place your safety above all else. All plan and projects take this as first priority.
We are a locally owned and operated company that values honesty and integrity and treats your home as if it were our own. We offer a variety of contracting services customizable to each individual project.
I Construction & Structural Inc
69 Paul Drive
San Rafael CA 94903
Office: 415-785-7522
Service: 415-424-5969