Location
69 Paul Drive
San Rafael CA 94903
Office hours
Mon – Sat 8:00 AM – 6:00 PM
Sun – Closed
Decks and balconies should be designed and constructed with the idea of creating an extension of your home into its outside space capable to satisfy your family's needs and lifestyle. This extra space should also allow you to entertain or just relax with the same feeling of comfort you have indoor. Decks and balconies can also be added as decorative elements for the exterior of your home, creating interesting visual effects and attractive focal points for your landscape. Whatever their purpose, decks are an inexpensive way to add living space to your home and add value to your property. But how to build a deck or a balcony?
Framing A Deck or Balcony
In constructing a deck, footings are very important as they provide the foundation that supports it. And the more footings are built, the more the deck will be able to distribute the load of live and dead weight evenly so that each footing will need to bear less weight.
Firm footings are also necessary when adding a balcony to a house. When built at the time of the original construction, the floor joists would be extended outside the perimeter of the walls to create the support for the balcony floor.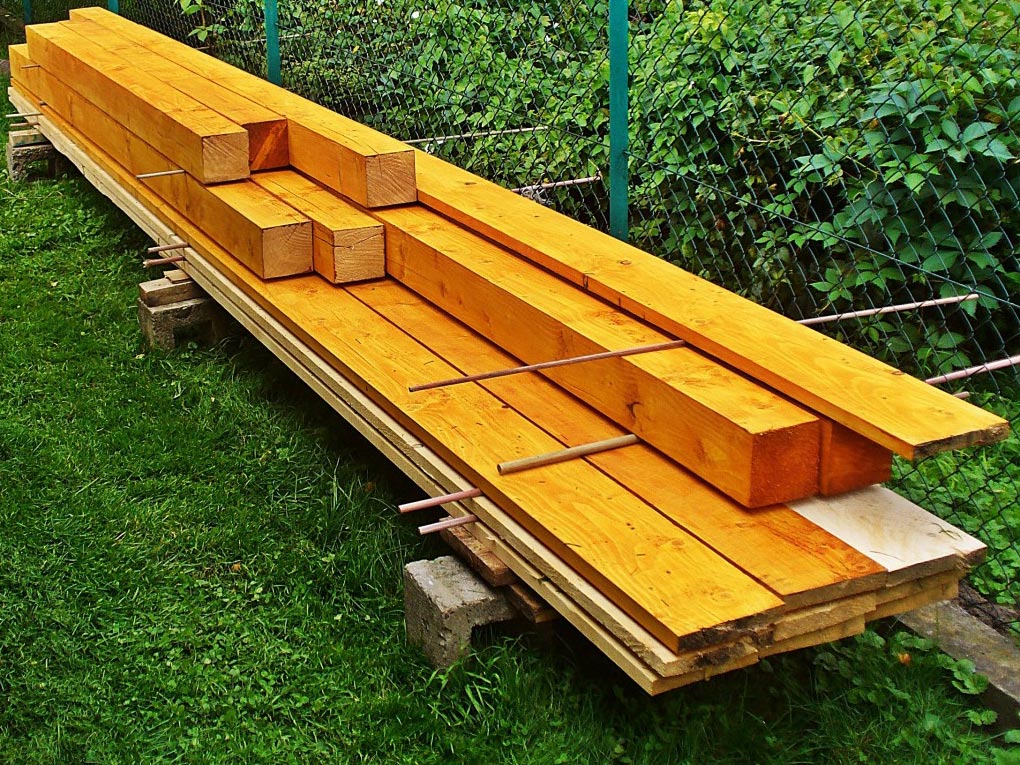 Decking Materials
When selecting the best material for your deck or balcony project, there are many different categories from which to choose. Most common decking material of choice is combination of pressure treated and red wood, which is strong and easy to install. Pressure treated lumber is usually used in the main structure of the deck and redwood to finish the outside look of the deck. Composite decking material is a blend of material, including pulverized wood and plastic, which can guarantee low maintenance and durability, with many manufacturers offering limited warranty up to 25 years. An alternative to composite is PVC or vinyl decking material, which has become recently quite popular. Some new decks are built employing Capstock decking material, a hybrid in which the composite material is enclosed in a thin layer of PVC which creates a harder and more protective shell. Just like PVC, hybrid decking materials offer less risk of stain, mildew, scratching and sunlight fading.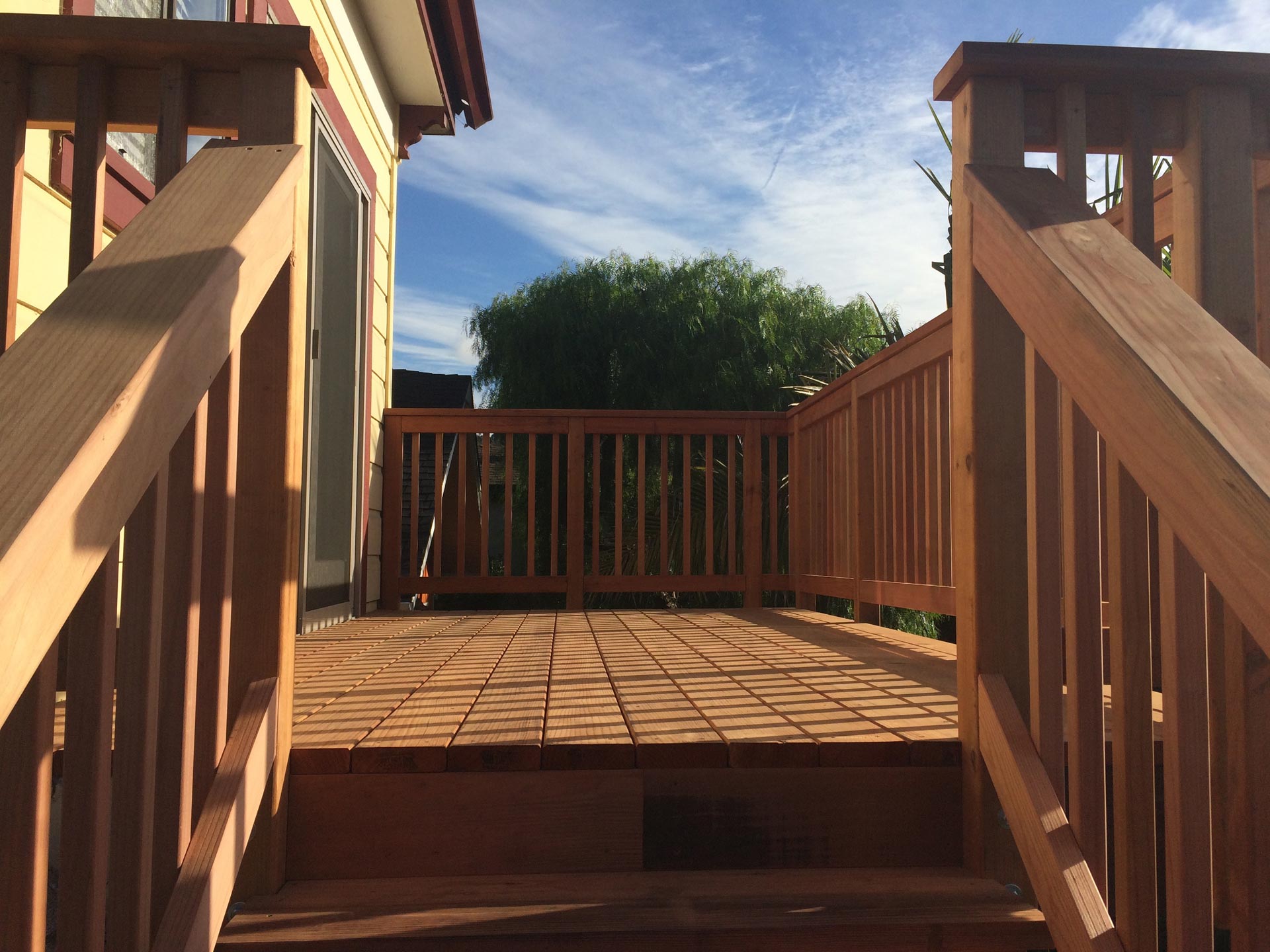 Finally, both decks and balconies design and plans need to follow the local building codes regarding their construction, which give the necessary guidelines for floor joist spacing, railing and baluster spacing, and handrail height. A standard rule for all decks is that whenever higher than 30 inches above the ground, a guardrail must be installed. And even when installing a guardrail on a deck lower than 30 inches, this still needs to meet the code requirements.
We have a long and successful experience in framing and construction of decks and balconies. At I Construction & Structural we focus on the satisfaction of our clients. Therefore we always recommend and use the best quality materials to guarantee the success of your deck or balcony project.
Call us today at 415-785-7522 to get a personalized FREE ESTIMATE for your project!
Free Consultation
Our Free, no pressure, consultation allows you to find out for yourself and decide based on knowledge.
Friendly Crew
We know we are working for you and do our best to make sure you are 100% satisfied with our work.
Safety First
With over two decades of experience we place your safety above all else. All plan and projects take this as first priority.
We are a locally owned and operated company that values honesty and integrity and treats your home as if it were our own. We offer a variety of contracting services customizable to each individual project.
I Construction & Structural Inc
69 Paul Drive
San Rafael CA 94903
Office: 415-785-7522
Service: 415-424-5969