Location
69 Paul Drive
San Rafael CA 94903
Office hours
Mon – Sat 8:00 AM – 6:00 PM
Sun – Closed
Get Your Free Estimate Today!
Foundation and
Structural

Specialists
With over two decades of experience in foundation and structural work and engineering we have built our reputation as one of the top structural contractors in Marin County, California. Whether you need foundation building or repair, earthquake retrofitting or structural rehabilitation, we are the best option.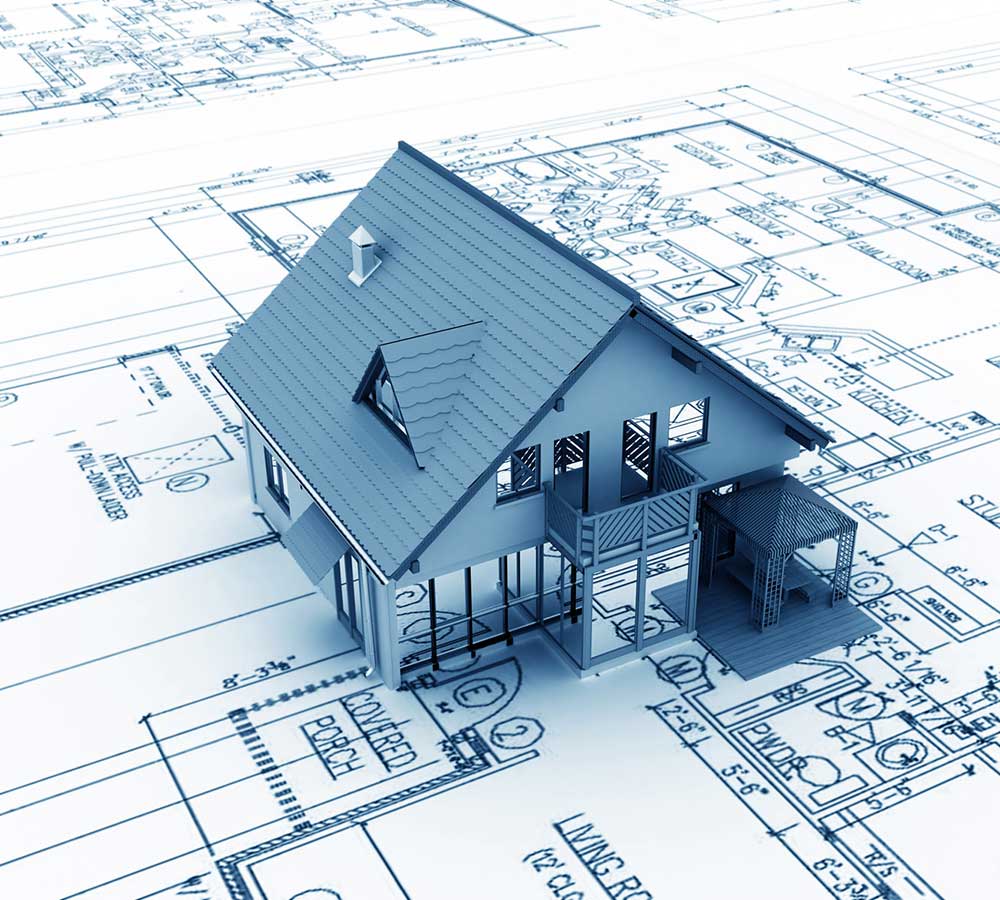 From technical design, construction drafting, planning, coordination and control, we can take care of the entire project ensuring its functionality and financial viability.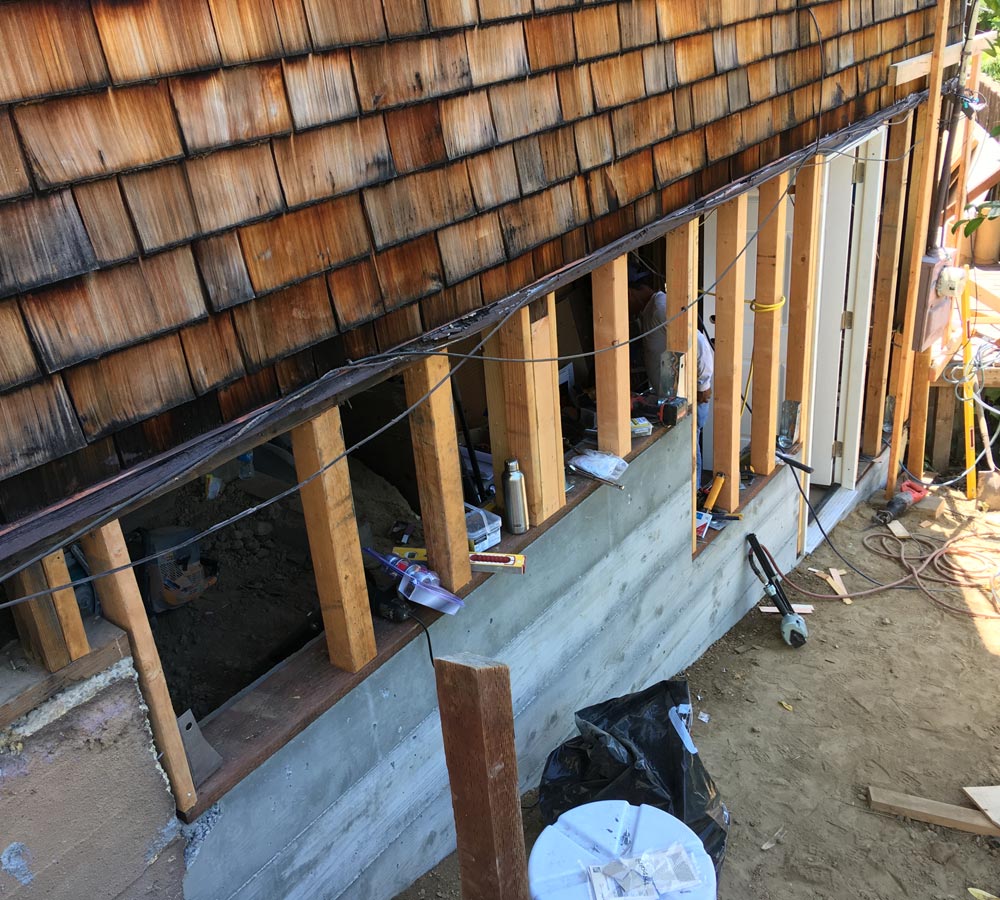 We have built a reputation as one of the top foundation and structural contractors in Marin county. With over 20 years in foundation repair and construction experience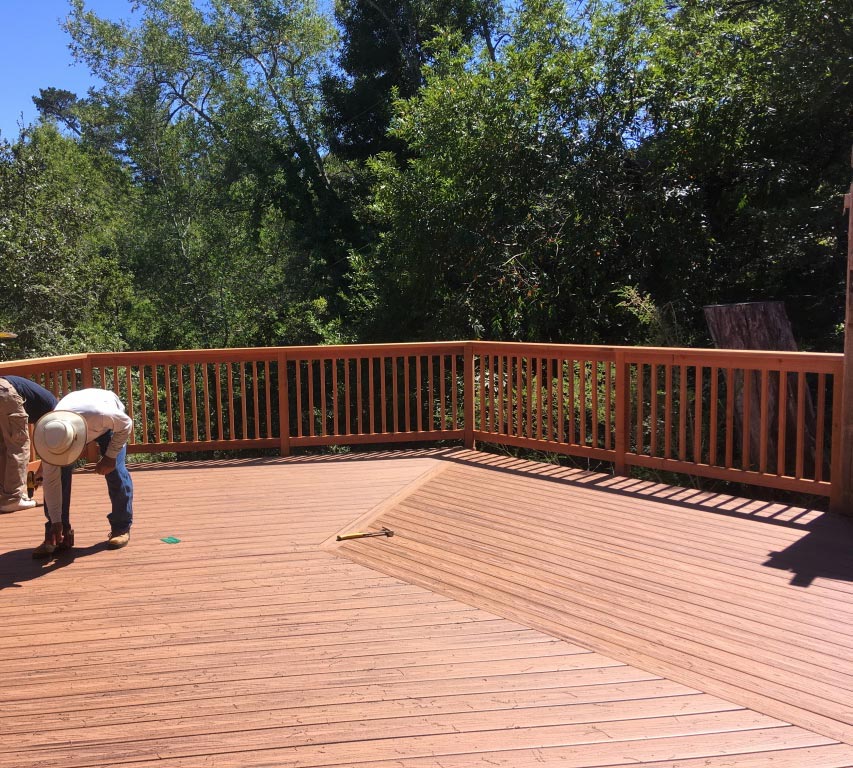 We pride ourselves in our high quality products. Decks, balconies, patios and siding are just some of the projects you will be pleased you called us.
A DIFFERENT CONSTRUCTION COMPANY
MAKING HIGH QUALITY SIMPLE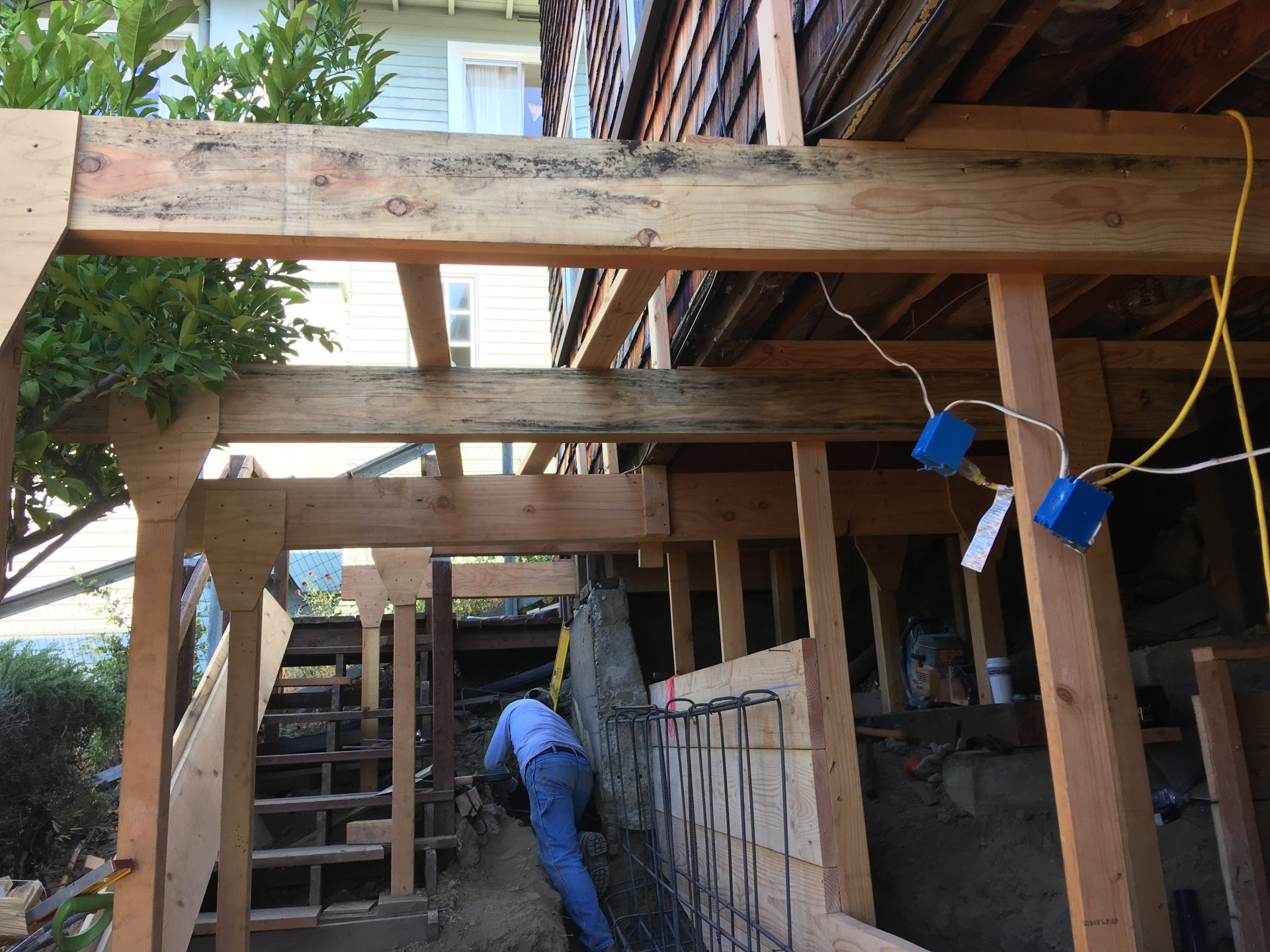 At I Construction, we believe that any construction and repair project, regardless of its size or budget, should be executed with the same standards of quality and workmanship. We also believe that the people who entrust us with the safety of their home or property should receive not only the results we promise but also the care and service they deserve.
Giving high-quality service and results should be simple, starting from answering the call of a potential customer and make sure he really feels understood. After all, help is what he is asking, whether he wants to build his dream house or simply needs a minor damage repair. That's what we keep in mind from the start and throughout the project. We have the expertise and the competence to make his dream a reality or his property retain its value, but we are also helping and caring for someone who came to us with a specific need. And he simply expects nothing less than a job well done. So, we deliver what we said we can do for him. We would want the same for our self, and that is what we do for anybody else.
WE HAVE MORE THAN TWO DECADES OF EXPERIENCE

Earthquake Retrofitting
We perform seismic retrofitting, also known as brace and bolt, to bring structures to current seismic standards.
Structural Damage Repair
As leaders in structural safety, no matter the damage you can count on us to restore your property to better than new specifications.
Retaining Walls
Retaining walls must be accurately engineered and built to guarantee the necessary support of the ground they hold. Our engineering services ensure safety standards, accuracy, and quality product.
Foundation Repair
In time, foundations might need to be repaired to guarantee the structural stability of a house. Preventative maintenance can handle minor damages, but sometime a foundation replacement might be the only solution. We offer all type of foundation services, based only on what you actually need.
Construction
Beautiful decks, balconies, patios, stairs and various other construction and remodeling projects are what made us famous throughout Marin County.
Book a free consultation today
For all your Foundations, Construction, Structural needs
I Construction & Structural Inc offers general building contractor services for the entire Marin County in the San Francisco Bay Area of the State of California.
We specialize in residential structural and foundation repair and stabilization, as well as construction, stabilization, and repair of retaining walls of any type.
We also provide a full range of residential and commercial construction and repair services, from small or large dry or water rot repair, to framing and siding installation, stairs, decks, patios and more.
The quality of work is outstanding. Completed job on time.Dani and his team are honest and friend. I will admit I was nerous to hire anyone after a bad experience with a prior contractor, but I am sure glad I hired iConstruction for my back stairs and decks. The are up to code, safe and besutiful! Thank you Dani and team!
– Sandy T.

 5.0
Sandy T.
San Francisco, CA
Project: Repair Wood Stairs and Railings
Danny/Di, the owner is a knowledgeable, experienced contractor. His finial observation of the problem and explaining the work needed was concise and understandable. He estimated the job would take a month. He and his crew arrived 15 minutes before starting time and worked a full shift each day. They finished the job in 22 days. Danny gave me progress reports almost on a daily basis. He and his crew were outstanding. The foundation is sturdy and well secured.
– Frank E.

 5.0
Frank E.
San Anselmo, CA
Project: Repair a Concrete Foundation
Free Consultation
Our Free, no pressure, consultation allows you to find out for yourself and decide based on knowledge.
Friendly Crew
We know we are working for you and do our best to make sure you are 100% satisfied with our work.
Safety First
With over two decades of experience we place your safety above all else. All plan and projects take this as first priority.
We are a locally owned and operated company that values honesty and integrity and treats your home as if it were our own. We offer a variety of contracting services customizable to each individual project.
I Construction & Structural Inc
69 Paul Drive
San Rafael CA 94903
Office: 415-785-7522
Service: 415-424-5969